Virtual Events to Attend to Celebrate Juneteenth
What is Juneteenth?
According to History of Juneteenth ©JUNETEENTH.com, Juneteenth is the oldest nationally celebrated commemoration of the ending of slavery in the United States.
On June 19th 1865, Union army general Gordon Granger's read the federal orders in the city of Galveston, Texas proclaiming that all enslaved persons in the U.S. state of Texas were now free. This was two and a half years after President Lincoln's Emancipation Proclamation – which had become official January 1, 1863. The Emancipation Proclamation had little impact on the Texans due to the minimal number of Union troops to enforce the new Executive Order. However, with the surrender of General Lee in April of 1865, and the arrival of General Granger's regiment, the forces were finally strong enough to influence and overcome the resistance.
Check out a few virtual events below to learn more about the history of Juneteenth, have some conversations about environmental justice, attend a virtual museum tour, watch a documentary, or even attend a virtual concert.
1. National Park Service: "Juneteenth: We Need to Talk"
Description:  A conversation on the intersection of race, history, and the outdoors.
We need to talk. These four words have the power to send shivers down your spine. It's time to open the lines of communication.
The National Park Service Chesapeake Bay Office invites you to listen into a candid conversation among a group of distinguished Black professionals in the conservation community. We will explore the intersection of race, history, and the outdoors, and its relationship to our shared work in connecting people with and conserving Chesapeake's important places.
Time: June 19th, 2020 12:00pm
2. Accokeek Foundation: Juneteenth "Journey to Freedom: Virtual Tour"
Description: Honor Juneteenth by joining the Accokeek Foundation's interpretation team for a special virtual "Journey to Freedom Tour." This Friday, you'll step through time and see how life changed in Maryland when slavery was abolished in 1865.
This virtual tour includes a Museum Theater presentation followed by a live Q&A with Interpretation Coordinator, Shemika Berry.
Time: Friday, June 19 2020 12-1pm
3. Virtual Opening of the Harriet Tubman Museum & Walk for Social Justice
Description:  Join us on Juneteenth for our Virtual Opening of the Harriet Tubman Museum and a Walk for Social Justice in Cape May!
Special Guest Speakers
Virtual Tour of the New Harriet Tubman Museum
A Discussion on Preservation of Black Cultural Heritage Sites
Live Music and Inspiration to Continue the Conversation
Time: June 19th, 2020 3pm-5pm
4. A Juneteenth Event: Equity and Environmental Justice for All
Description: A Juneteenth conversation on Equity, Justice, and Climate in the African American Community
Join us for an online conversation commemorating Juneteenth as we highlight the continual fight for racial justice, specifically environmental justices in the African American community.
Time: June 19th, 2020 11:00am-1:00pm
5. Juneteenth 2020: A Day of Remembrance
Description: SWEET HONEY IN THE ROCK® invites you to a virtual concert and conversation on Juneteenth (Friday, June 19 at 8 PM EST), in honor of this day in 1865 when news of emancipation reached the last group of enslaved Black people in Galveston, TX – two and a half years after the Emancipation Proclamation was issued, making slavery illegal.
Join us for an interactive performance where, in spite of COVID-19 and continued systemic racial oppression, we stand together as a global community, in spirit and in song, even while apart. Through music, poem, and discussion, we will reflect on our nation's turbulent racial past and present, while uplifting the dignity and wellbeing of all people.  As Toni Morrison so eloquently expressed, "this is precisely the time when artists go to work. There is no time for despair, no place for self-pity, no need for silence, no room for fear. We speak; we write; we do language. That is how civilizations heal."
The performance will stream live from the historic stage at The Lincoln Theater in Washington, DC. Special guests include Bryan Stevenson, Danny Glover, Gina Belafonte, Sonia Sanchez, Christian McBride, Aloe Blacc, William Barber III, Kiki Shepard, Jenifer Lewis, Jordan Waré, and Sophia Dawson.
Time: June 19th, 2020 8pm-10pm
6. History of Juneteenth Documentary Watch Party
Description: Join us on Friday, June 19 as we take an opportunity to learn and educate ourselves about "Juneteenth". Presented by Dr. Shennette Garrett-Scott at the Allen Public Library. Her program traces the history of Juneteenth events from the late nineteenth-century freedmen colonies' and settlements' celebrations to the present community events.
After the documentary, we will engage in a discussion led by our very own, Ericka Smith. Ericka is a Counselor with the YWCA and works with children and adults who are both experiencing and healing from domestic violence, sexual assault and abuse, and other complex traumas.
Time: June 19th, 2020 12-2pm
7. Juneteenth Virtual Event with Sandy Spring Slave Museum
Description: Join the Sandy Spring Slave Museum & African Art Gallery on Thursday, June 18th at 7:00pm EST from the comfort of your home as we celebrate the history and importance of the Juneteenth holiday.
Enjoy performances and learn from our expert team of historians and educators. Special guests Shane Lee (University of Alabama Football ), Walt "The Wizard" Williams (Retired NBA Basketball Player) and Angel Rich (CEO of the Wealth Factory and author of History if the Black Dollar) will be joining us.
Our virtual celebration can be viewed from the Sandy Spring Slave Museum Facebook and Instagram pages.
Time: June 18th, 2020 7pm-9pm
8. Juneteenth: A Virtual Celebration with the Academy Art Museum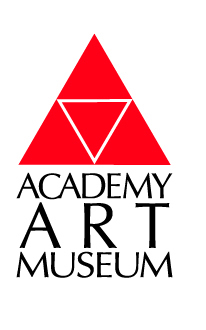 Description: Juneteenth is a day of reflection, a day of renewal, a pride-filled day. It is a moment to appreciate the African American experience. It is inclusive of all races, ethnicities and nationalities. Juneteenth serves as a reference point from which to measure and appreciate the progress and contributions made by African Americans to our society.  The Juneteenth Celebration, now in its ninth year, grows larger every year. During the celebration, there are several opportunities to experience art and art performance though exhibitions, artisans, family art activities, music, dance and more.
This year, join us for a virtual celebration on Friday, June 19 and Saturday, June 20, 2020.  All performances will be available on our website, as well as our Facebook page on the days of the event.
Time: 11am June 19, 2020 – 7pm June 20, 2020